You do …even if the complaint is not proven!  
Clients are increasingly aware that if a complainant takes a matter to the Financial Ombudsman then the case may become chargeable and a fee of £450 will need to be paid even if you are in the right. 
In 2008/2009 businesses have generally not had to pay a case fee for the first three cases but they have been charged for after that.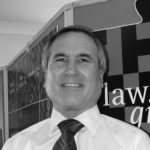 Dennis Chapman
In remembrance of Dennis Chapman 1951 -2015