We are receiving quite a number of problems where car retailers are finding rogues are trying to purchase goods over the telephone using a Cardholder Not Present (CNP) transaction.
Trust Lawgistics, THIS PRACTICE IS HIGHLY RISKY.
It is relatively easy to acquire stolen credit cards and to purchase a car for a few thousand pounds in an easy way to 'liquidate' that card. Do not just rely on the details from the card as it is presented to you. Get some additional identification a land line number (not mobile) and ring it to check it out, and the address. Ask for the bank or building society issuing the card, check to see if it is a stolen card. Some details are merely held as lists. Always deliver the goods and get the recipient to produce the card. Never let the goods go to a friend, driver etc as opposed to the buyer. Do not deliver to hotels etc.
Wherever possible don't do CNP transactions. Your rights are severely limited.
If you are the unfortunate victim of such a crime contact the Police and HPi or equivalent straightaway to register it as stolen.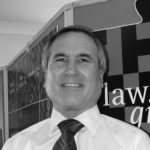 Dennis Chapman
In remembrance of Dennis Chapman 1951 -2015