Hopefully, most of you have kept to the right side of the law during this period of COVID restrictions. Lawgistics made it their goal to ensure that our members were kept fully abreast of all the changes and how it affected them across the whole of the UK, where different rules were in play depending on which country you were in, and which tier you were in. Rules changed daily, and we read them and explained them so that you did not have to.
We know from the feedback we received that many of you were so grateful that Lawgistics took the stress out of dealing with the whole thing.
But if you did fall foul of the authorities, and do not believe that you should been fined, then there may be some good news for you. The Crown Prosecution Service (CPS) carried out a review of the fines handed out and found that over 30% of all fines given were rescinded upon appeal.
These were the penalty notices handed out by the police for low level infractions and these fines did not need to be referred to the CPS.
It is hardly surprising regarding the fines being repealed. We had the law set down by parliament and we also had the guidance to go with it but they did not always complement each other. As the guidance changed daily and the legislation changed regularly, a change of tier could alter the legislation that applied to you. During all of this, the police had to keep order and try to keep abreast of all the changes. It is surprising they did not make more mistakes.
So, if you have been fined and you are still within your time limit for appealing, then give us a call and we will advise you.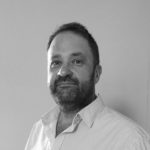 Darren Fletcher
Legal Advisor