Team Lawgistics will be answering questions about furlough leave and other topical issues on the Car Dealer Live show on 1st April 2020.
The Government has published further information about furlough leave and we certainly have a bit more clarity, but our members still face a number of practical issues when trying to put their staff on furlough leave.
One of the things quite often misunderstood is that furlough leave is a separate matter from sick leave. If your employee is sick, and perhaps shows coronavirus symptoms, the employer will be within its rights to send this employee home and insist on self-isolation. However, it does not mean that this employee can be put on furlough leave by reason of sickness. The furlough leave is an alternative to redundancy and lay-offs. A sick or self-isolating employee should be on sick leave for the duration of sickness or self-isolation (not social shielding) and due sick pay.
Another common misconception is specific to repair garages. It is worth remembering that car showrooms are ordered to close. Car repair and MOT services are specifically exempt from the obligatory closure. Remember that the furlough leave is an alternative to redundancies and lay-offs. If a garage intends to put its staff on furlough leave, or some of its staff, we should strongly advised that the garage should in a position to demonstrate the evidence that its business diminished to the extent that the mechanics had no work to do and the staff had to be put on or agreed furlough leave.
We have received some other interesting and pertinent questions: does the annual leave continue to accrue? What about the forthcoming bank holidays, do they make any difference? The furlough leave can be taken in chunks of 3 weeks but what if the restrictions on trade are lifted before the furlough leave expires, say in the second week?
Lawgistics legal advisors will be answering all these questions and more on the Car Dealer Live show which can be seen by clicking on the link below. If you have any further questions please email [email protected] or call 01480 455500

https://cardealermagazine.co.uk/publish/car-dealer-live-6-lawgistics/189094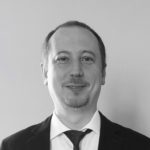 Kiril Moskovchuk
Legal Advisor