The employment has sadly been one of the casualties of the coronavirus pandemic. It is certainly good news that the lockdown is gradually lifted, the businesses will start to recover, and the furlough scheme has been a good safety net. Many of our members, however, do find that even if the events develop according to an optimistic scenario, the workforce will have to be optimised and staff count needs to be revised down. 
To help our members follow the redundancy process, Lawgistics has developed a redundancy guide and a library of templates. This pack will guide the businesses through the initial steps of selecting the jobs to be made redundant, identifying the pool of employees at risk of redundancy, devising selection matrix, carrying out redundancy consultations, selecting employees for redundancies and giving notice.
The guide should be followed if the proposed redundancies are small scale, that is less than 20 people are proposed to be made redundant within 90 days.
The guide is aimed at mitigating the risk of litigation. Despite the challenging unprecedented circumstances, the employers should not at all assume that the Employment Tribunal will accept the present circumstances as an excuse for not following the correct process. On the contrary, with the business activity halted or low, the excuse of not having sufficient time or resources to follow a fair process will not be taken favourably by the Tribunal. More leniency should be expected in extending time limits for employees to start a claim.
Consultation is the part of the process which is fundamental but often overlooked. The purpose of the consultation process is to identify any options that would prevent redundancies, seek input from the employees at risk of redundancy and keep them informed. The guide explains what the duty to consult entails in detail and how this process should be followed.
One of the elements of consultation is to consider redeployment opportunities, when the employee is offered a different job role as an alternative to redundancy. For example, the reception team may have to take a hit, but some receptionists may be redeployed in the expanding telesales. In this fortunate case, it is important to remember that the particulars of redeployment should be compliant with the changes in force since April 2020. HR Manager has a library of up-to-date self-drafting employment contracts, which may be used for redeployment as well as recruiting new staff.
Finally, furlough is no obstacle to the redundancy process. If redundancies are inevitable, a prudent employer will use the period of furlough to go through the redundancy process, so that the notice will expire at the furlough end.
Professional and Small Business Members can call 01480 455500 or email [email protected] to request access to our award winning HR Manager software and our redundancy pack, which are both included within membership packages.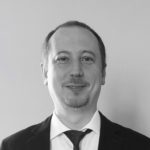 Kiril Moskovchuk
Legal Advisor