As many of you are aware the Government released a ground-breaking new "Coronavirus Job Retention Scheme" on Friday 20 March 2020.
Whilst details on this are currently limited at present, the scheme will pay up to 80% of employees wages (those on the employers PAYE system) up to £2,500 per month backdated to 1 March 2020. Employers can choose to top this up to 100% of employees wages should it be able to do so.
At this stage we do not know if this will include an average of commission payments as well as basic salary for example. We are also waiting for guidance on the calculation of zero hours workers' salaries.
The scheme will run for an initial three months, however, the Chancellor has promised to extend it as necessary.
The scheme is designed to operate as an alternative to large scale lay offs and redundancies across the country and ensure that business can carry on as usual once the situation allows. It would therefore be appropriate to strongly consider this is as an alternative to redundancies to ensure no unfair dismissals are made.
Employees who use this scheme will be designated as "Furloughed Workers" They must no longer be at work. It is likely their employment rights will remain as they currently are eg they will still continue to accrue annual leave, however, further information on this still needs to be confirmed.
At present we believe it will operate in the same way as lay offs eg if there is no contractual provision to furlough a worker then you must obtain their consent. We anticipate that with the likely alternative being redundancy this should not be an issue.
Businesses will be able to make applications for these payments on the new online HMRC portal that is being created. We will provide further details of this at it becomes available. Payments are hoped to be started by April 2020.
Ultimately, the scheme is designed to buy businesses time and allow them to get up and running again before taking back over the payment of staff wages. We think this is a really attractive prospect for many small businesses and should be taking advantage of.
We will provide more details as they become available to us, in the meantime, if you have questions from employees or wanted to provide them with some information on this we suggest you supply the following:
TEMPLATE
Coronavirus Job Retention Scheme
To All Staff,
As you are aware the current climate is causing difficulties in our trade. We hope this will only be temporary and that we will be able to continue to operate as normal in future once the situation allows.
We are currently investigating all reasonable options available to us, including access to the Coronavirus Job Retention Scheme.
Whilst there are only limited details available to us at the present time we are advised that it would pay up to 80% of employees' salaries.
This scheme is initially available for three months from 1 March, however, the Chancellor has advised it will be extended if necessary.
We are currently awaiting the release of further details on this from the Government and we will be in touch with further information as soon as we receive this.

Yours sincerely
[COMPANY NAME]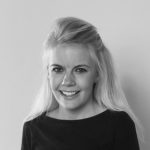 Stephanie Strachan
In remembrance of Stephanie Strachan 1990-2020