Now that the Covid19 Lockdown is in full swing, many of our members are taking an enforced 'Spring Break'.
It does not necessarily follow that disgruntled customers, adversarial lawyers, finance houses and the Courts will be doing the same.
Indeed, some will actively seek to take advantage of your predicament to gain an advantage.
Consumers can still raise complaints, which will need to be addressed, usually within no more than 14 days.
Proceedings can still be issued against you online, any time of the day or night, 7 days a week and land in your inbox or on your door mat when you least expect them.
Existing and new directions of the Court apply, unless directed otherwise, and must be adhered to strictly. Failure to do so, will result in sanctions, which in turn might lead to your defence being struck out and judgment being entered against you, in default.
Fixing problems that arise as a result of failing to comply with Rules and the Directions of the Court are time consuming and costly and by no means guaranteed.
To avoid such trouble, we urge all our members to check their post and emails at least once a week during any shutdown period for new complaints, relevant correspondence, court processes and notices. 
Checking daily would be best.
Checking at least once a week will pick up most trouble, before it's too late. 
Checking less frequently will eventually result in trouble, guaranteed. 
Any trouble, pass it to Lawgistics upon receipt and we will be pleased to advise and assist, as required.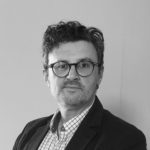 Howard Tilney
Legal Advisor