Along with the country's GCSE and A-level students, apprentices will too be experiencing disruption to their education as well as their employment as many are furloughed along with other employees. 
However, although it is a requirement of the furlough scheme, employees are not to be working and therefore generating revenue for the employer, the Government is keen to ensure the training element of an apprenticeship does not grind to a halt, and last night they updated the: Coronavirus (COVID-19): guidance for apprentices, employers, training providers, end-point assessment organisations and external quality assurance providers.
The Government view is that high quality apprenticeships will be a vital contributor to the economic recovery which will follow the pandemic and are seeking to minimise the impact of the disruption on apprentice learning and eventual outcomes for those undertaking them.  The Government has acknowledged that due to the disruption apprentices may be unable to attend training, and training providers may be unable to deliver training, over the coming weeks or months. 
This will create significant implications for apprentices and employers, as well as for training providers whose income may be disrupted.  The Government has therefore relaxed the rules somewhat in relation to permitted 'interruptions in learning' – usually up to 4 weeks, to accommodate the disruption.   The updated guidance also provides for the following:  
Encouragement towards remote training, and assessment
Grants of time extensions where appropriate, to the timetable for assessments
Flexibility around breaks in learning, and explaining how they should be recorded
They have stated HM Treasury will not be pausing apprenticeship levy payments for employers
A pause in the auditing of training providers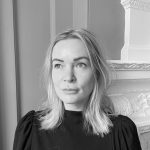 Polly Davies
Legal Advisor