There has been a lot of Government announcements over the last week or so, but recently an announcement on Friday the 27th March 2020 was made in relation to annual leave. 
Any workers which have not taken all of their statutory annual leave because of COVID-19 will now be allowed to carry it over into the next two leave years. 
For clarity, this is in relation to the four weeks (not 5.6 weeks) of annual leave. 
Apart of The Working Time (Coronavirus) (Amendment) Regulations 2020 (yet to be published), an amendment to regulation 13 of the Working Time Regulations allows workers to carry over EU holiday (four weeks) into the next two leave years where an employee has not been able to utilise the holiday entitlement due to coronavirus. 
The outstanding statutory leave (1.6 weeks) will not be affected. However, It can be carried over for up to a year by agreement with the employer under the existing law. 
Usually, a worker will lose their entitlement to their annual leave if they do not utilise it, but the new measures introduced by Business Secretary Alok Sharma ensures that the workers affected by coronavirus will still be able to utilise their annual leave. Business Secretary Alok Sharma said, "Whether it is in our hospitals, or our supermarkets, people are working around the clock to help our country deal with the coronavirus pandemic. Today's changes will mean these valued employees do not lose out on the annual leave they are entitled to as a result of their efforts, and employers are not penalised".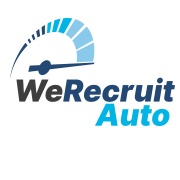 WeRecruit Auto Ltd
Permanent Automotive Recruitment from an experienced and trustworthy recruitment partner.
We cover roles within all departments and sectors of the Automotive industry, and are here to listen to your specific needs and find the most suitable candidates to fit your business.