Our client was taken to court by a consumer who claimed the car was faulty when sold. They had driven 4700 miles in five months before there was an issue.
The issue was related to oil starvation which was mentioned in the roadside report. We sought to blame the consumer for poor maintenance which they denied. They also refused our client the opportunity to inspect the vehicle and instead had their own "report" written that claimed the oil was topped up to its normal level and therefore, it was not an issue of poor maintenance. This not only contradicted the roadside report but did not match the symptoms of the fault.
We wanted an independent engineer to go and inspect the oil to see how new or otherwise it was, but the consumer refused. They had the car repaired making it nigh on impossible to determine the actual cause of the failure.
In court, the consumer was pulled up for denying our client the opportunity to inspect the vehicle and the judge dismissed his claim. Great result for our client and a reminder that the court does expect all parties to act reasonably, not just the dealers.
Proof, if needed, that if a court case is managed reasonably and properly, consumers don't always win even if the fault occurred within the first six months of purchase.
Involution
STAFF UNIFORM | PROMOTIONAL WEAR | MERCHANDISE | BUSINESS GIFTS
Leading experts in print, promotional clothing, staff uniforms, branded merchandise and PPE. Involution is your brand partner for promotional marketing and workwear, a one-stop-shop for your branded marketing needs for any business size and industry.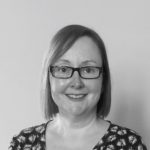 Nona Bowkis
Legal Advisor