Our client, a car dealer, recently faced a claim for damages for breach of contract arising from the sale of a Range Rover in September 2013. It had been alleged that the vehicle was of unsatisfactory quality from the point of sale contrary to section 14 (2) of the Sales of Goods Act 1979.
The claim included, amongst other things, car hire charges, the cost of a replacement gearbox, loss of earnings, the cost of a replacement warranty, interest and costs amounting to almost £10,000.
Our client was represented by a barrister at the Small Claims Hearing, which proved decisive.
The Judge found that the car had suffered from a number of minor defects to include radio, coolant sensor, parking sensor, brake mud cover, missing CD multi changer cassette and front light wiper. Several of these faults had been repaired by the dealer pre issue. The Judge also accepted that the car had suffered a gearbox failure.
However, the Judge found that the defects did not render the car of unsatisfactory quality at the point of sale since they were not immediately present. The age and mileage of the car was also taken into account.
It was found that the gearbox failure was not a breach of contract given that it emerged some 15 months and 26,000 miles post sale.
The warranty did not cover the gearbox because the car had not been serviced at the required interval by the consumer. The fact that the dealer had agreed to repair the gearbox under warranty did not give rise to cause of action and the Judge accepted the dealers evidence that he agreed to repair the gearbox as a gesture of goodwill and in the interests of maintaining customer relations.
The costs of replacing the gearbox were therefore irrecoverable as were the costs of a hire car whilst the gearbox was repaired and a replacement warranty.
Further, the consumer failed to prove why it was necessary to incur £1,880 plus VAT to replace the entire sound system to overcome the radio fault. The Judge did not allow anything for that claim.
Accordingly, the Judge found that the only recoverable items were a coolant sensor (£9.50), parking sensor (£25), back plate (£39.50), headlight wiper mechanism (£105), VAT thereon (£35.80) plus the cost of a second hand CD cassette (£15). This produced a total award in favour of the consumer of just £229.80. All other claims against the dealer were dismissed and there was no order for costs.
Court fees alone incurred by the consumer were more than three times the sum awarded!
Altogether, an excellent result for our client and a salutary lesson to any avaricious consumer.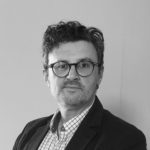 Howard Tilney
Legal Advisor