A case we have been working on recently finally got to the hearing date.
The Consumer Rights Act 2015 is the applicable legislation as the vehicle was purchased after October 2015 therefore it is good to see how the Judges are interpreting the legislation.
Our client sold a second hand vehicle which was ten years old and had a reasonable amount mileage, 60k.
Two days after purchase the Claimant contacted our Client to report that lights were being displayed on the dashboard. Therefore our Client offered to inspect the vehicle and reminded the Claimant to utilise the roadside recovery which was provided as part of the agreement. Our Client heard nothing more until two days later. Again the Claimant reported "lights" on the dashboard were illuminated. Once more, our Client offered to inspect the vehicle, and once again they heard nothing.This happened a further 2 times until the Claimant requested a full refund of the vehicle.
It transpired, the claimant had continued to drive the vehicle with the warning lights displayed, believing this to be part of 'normal motoring'. The Claimant did eventually provide evidence of a fault after our persistence. The evidence provided though only stated a crankshaft sensor costing £49.69
Our Client's defence contained 3 main elements. The first and second being the onus on the Claimant to prove the vehicle had a fault, the fault would then need to render the vehicle of unsatisfactory quality (Under the Consumer Rights Act 2015, to entitle the Claimant to the Short Term Right to Reject). Whilst the Claimant did finally produce some documentation, a crankshaft sensor only costing £49.69 did not render the vehicle of unsatisfactory quality. The final element was that any damage which is caused by the Claimants own negligence is not something the trader is liable for!
Perhaps if the customer had returned the car when requested it would have saved themselves, our Client, Lawgistics and the Courts considerable time and effort in the resolution of this case.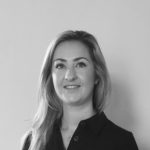 Roxanne Bradley
Legal Advisor