The Serious Fraud Office (SFO) has published factors to be taken into consideration when considering whether corporate hospitality becomes a bribe. 
Firstly the SFO look at company policy regarding gifts and hospitality.  They then consider whether the limits have been exceeded and, if so, whether express authorisation was sought at a higher level.  The hospitality should be proportionate and permitted under the recipients own terms. 
All corporate hospitality should be recorded.  The SFO would look closely if the policy levels were exceeded about the time of crucial business being sought.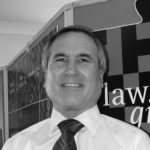 Dennis Chapman
In remembrance of Dennis Chapman 1951 -2015