In a recent case of BERR v Newfield (April 2009) it was decided that a controlling shareholder can be considered an employee providing there is no evidence of the contract of employment being a mere sham.
The importance of this specific case arose when a company became insolvent and a payment was claimed from the Secretary of State for a redundancy situation.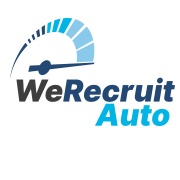 WeRecruit Auto Ltd
Permanent Automotive Recruitment from an experienced and trustworthy recruitment partner.
We cover roles within all departments and sectors of the Automotive industry, and are here to listen to your specific needs and find the most suitable candidates to fit your business.