When an employee is on sick, an employer is entitled to maintain reasonable contact with them and to be kept up to date on their current situation. However, this is tricky if you have been unable to get hold of the employee.
As an employer, phoning or contacting the employee daily could be seen as unreasonable and you cannot harass an employee in any way. It would be reasonable for you to contact the employee weekly to check on their wellbeing and to see whether anything can be done to facilitate a return to work, such as a phased reintroduction into the workplace
If the employee is disabled, you are under a specific duty to make reasonable adjustments under the Equality Act 2010. This is to ensure the employee isn't placed at a substantial disadvantage compared with non disabled employees.
Usually, contact is conducted by phone or email and ideally the employee will be co-operative. However, if you have made several attempts to contact a sick employee without any success, we would advise you to write to the employee requesting them to contact you.
If no contact is received, you could then consider contacting the employee's nominated emergency contact and request them to contact you.
Lawgistics members can get advice and support on employment issues by contacting the legal team.
Call 01480 455500 and ask about our new product HR Manager, an easy to understand, simple to use piece of software that enables you to manage all aspects of HR, Employment Law, Health and Safety and GDPR compliance for your business. HR Manager is FREE and available to all Lawgistics members.
If you are visiting AM Live at the NEC Birmingham on the 8th November, please visit Lawgistics in the People Zone, on stand C40, as we are excited to demonstrate how HR Manager can help your business. Register for AM Live.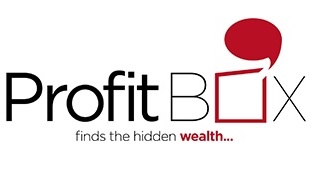 Profit Box
Develop your people like your business depends on it
What most people don't know is that talent development doesn't have to be complicated, high risk or expensive. Once they integrate key development stages, the results can be remarkable. Empower your team. Lead your industry. We're your strategic learning partner, driving performance by moving skills forward.