In this case we assisted a member to challenge a claim by a consumer for the recovery of repair costs.
Against the facts, the Court made an award in favour of the consumer.
Some months later the consumer issued a second claim against our member but this time seeking a full refund of the price paid.
We assisted in the preparation of a suitable defence, as required.
As a preliminary point, it was argued that the cause of action in the second case was identical to the cause of action in the former, which had already been determined by the Court.
Given the above, cause of action estoppel applied as an absolute bar to the second claim, per Arnold v National Westminster Bank PLC (1991).
Further or alternatively, abuse of process was argued, per Henderson v Henderson (1843).
The Court was invited to strike out the claim pursuant to CPR rule 3.4(2)(a) & (b), forthwith.
After considering the strength of our members defence on the papers only, the Court was satisfied that the second action was an attempt to re-litigate the matter previously dealt with by the Court and the proceedings were struck out as an abuse of process.
One interesting aside, the same Judge dealt with both cases but the outcome for the consumer was very different in each.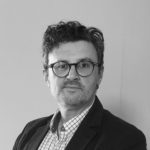 Howard Tilney
Legal Advisor