As if it couldn't be made clearer, we often see customers who enter a business to business sale attempt to claim rights under the Consumer Rights Act 2015. To be clear, the Consumer Rights Act 2015 is only applicable to contracts for a trader to supply goods to a consumer. 
"Consumer" is defined as an individual acting for purposes that are wholly or mainly outside that individual's trade, business, craft or profession.
If a trader claims that an individual was not  purchasing the goods as a consumer, as defined above, it is for the trader to prove this. It is not sufficient to argue that the customer signed a trade sale invoice. The circumstances as a whole will be considered. Indeed, incorrectly using trade sale invoices where the customer was clearly a consumer is likely to be considered an attempt to restrict the consumer's rights and could result in intervention by Trading Standards. 
In one of our recent cases, despite informing a customer that they purchased their van as a trader for the specific use in his construction trade, thus rendering the Consumer Rights Act 2015 inapplicable, the customer pursued a rejection claim under the Consumer Rights Act 2015. 
The matter proceeded to Court and the Claim was issued in the customer's trading name, evidencing that the purchase was in fact a trade sale. 
The Court dismissed the Claimant's claim on the ground that this was a business to business sale, as evidenced by the Claimant's name on the Claim forms. The 30 day right to reject was therefore inapplicable.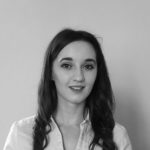 Katie Fitzjohn
Legal Advisor