Last week a client attended Court in Wrexham to face a claim for almost £10,000 by a consumer seeking a full refund for breach of contract who was alleging that the vehicle supplied by the Dealer was not of satisfactory quality.
The Judge found that whilst the reported issue may have been present at the time of purchase, the Consumer had wrongly taken it upon himself to continue driving the vehicle to destruction, despite clear warning signs, third party advice and a specific request from the Dealer to return the vehicle for inspection, immediately once the problem had been reported.
Indeed, upon receiving notice of the problem, the Dealer emailed the Consumer back within just 5 minutes to request inspection.
Unfortunately, the Consumer continued to drive the vehicle for some time thereafter before it suffered a catastrophic engine failure and then he sought to reject the wrecked vehicle and claimed a full refund.
The fact that the Dealer acted entirely properly and in writing so quickly was instrumental in the Courts decision, as was the Consumer's obvious disregard for the very clear warnings, which had been before him.
Moreover, under effective cross examination by our client and the Judge, the Consumer made many mistakes and was simply unable to answer certain questions.
A good case is one thing, but good preparation is crucial and here at Lawgistics we ensure that all Court cases are prepared fully and properly to ensure that our clients have the best possible chance of success before the Courts.
Should you require assistance in dealing with a rejected vehicle or a court case Lawgistics members can contact the legal team.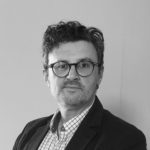 Howard Tilney
Legal Advisor