It has recently been reported in the news that Chelsea FC, Premier League champions 2014/15, could be facing a case for constructive dismissal.
There has been a lot of media attention regarding how club doctor Eva Carneiro left the club.

For those who don't know, Carneiro was the doctor at the club and ran onto the pitch during a match against Swansea, after being called on by the referee to treat Eden Hazard. Mourinho furious, then publicly shouted at Carneiro and her colleague Jon Fearn as they returned to the bench, he then said further that Carneiro was naïve and did not understand the game.
Under the Laws of the Game, medical staff are not allowed onto the field without the referee's permission, but have a duty to tend to an injured player when summoned.

It has now been reported that a case against Chelsea has been filed by Carneiro's legal team.

Unless an out of court settlement is reached, the paperwork will trigger an employment tribunal which will lead to a hearing. Claims can be brought to a tribunal within three months of a incident however if the claimant wished to persue their claim through the High/County Court the employee will have up to six years. This however would be for breach of contract only, and not unfair dismissal.

So what is constructive dismissal?

This is where an employee has a claim against an employer as they believe they have been badly treated which has led them to resign from their job. This can include the employer breaching the implied duty of mutual trust and confidence. For example, if you, as an employer were to brand a member of staff a name/use of bad language, or talk down to them on their own or with other colleagues present, the employee could argue those actions had broken the relationship between employer and the employee and therefore breached the implied relationship of Trust and Confidence.

The remedies available to a claimant are compensation, injunctions and specific performance.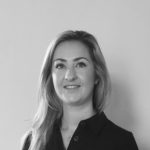 Roxanne Bradley
Legal Advisor