In this article we look at further guidance issued by the OFT regarding sales service and complying with the CPR's. 
Sales Service 
The first step is to have a procedure to deal with customer enquiries in an honest, fair, professional and reasonable manner.  From experience some motor dealers do not treat customers as they themselves would wish to be treated.  Simply by listening and seeking to understand the customer is half the battle and the other half is generally sorting the matter out promptly and keeping the lines of communication open. 
The guidance suggests a written record be kept of complaints and the outcomes.  This will be valuable as increasingly the CPR's take effect and are fully enforced.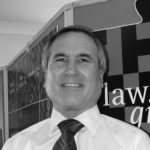 Dennis Chapman
In remembrance of Dennis Chapman 1951 -2015