A concrete supply company in Ilkeston, has been fined a worker after a worker suffered head injuries. Derby Magistrates' Court heard how an employee of Stanton Bonna Concrete Limited suffered head injuries when preparing to clean a concrete mixer.
This task involved operators lying in the mixer to clean the discharge chute door, which discharges the mixed concrete into "hoppers" below. The lid was winched open and a steel prop inserted into the lid to "prop" it open. As the lid was being winched, the wire rope snapped and the lid fell onto the workers' head, crushing it between the lid and the mixer. The worker sustained a broken jaw requiring four screws put into his mouth to keep his jaw in place.
An investigation by HSE Inspectors into this incident found that the winch and wire rope had not been inspected or maintained, and there was inadequate assessment of the risks involved. HSE inspector Lindsay Bentley said: "This incident was entirely preventable, had had Stanton Bonna Ltd. fully assessed the risks associated with the task and maintained the wire rope. Furthermore, following the incident an alternative method of cleaning the mixer, which didn't involve employees getting into it was adopted."
Stanton Bonna Concrete Ltd. pleaded guilty to breaching Section 2(1) of the Health and Safety at Work etc. Act 1974, (the Act) and was fined £270,000 and ordered to pay costs of £24,248.
The amount of this fine reflects the change in the powers that the Magistrates Court now has at its disposal. Prior to this change; the maximum fine that the Magistrates Court could have handed down for a breach of section 2 of the Act was £20,000.
As part of managing the health and safety within your business you must control the risks in the workplace. To do this you need to think about what might cause harm to people and decide whether they are taking reasonable steps to prevent that harm. This is known as Risk Assessment. It is something that all Employers are required to carry out by law. Risk Assessment is not about creating unnecessary paperwork; it is about identifying sensible measures to control the risks in the workplace. A risk assessment will help you to decide whether you have covered all significant risks in sufficient and suitable detail.
Risk Assessment means thinking about how accidents and ill health could happen and concentrating effort on managing real risks – those that are most likely to occur and those which will cause the most harm.
For some hazards, other regulations require specific risk control measures. Your assessment can help you identify where you need to look at certain hazards and these specific risk control measures in more detail. These specific risk control measures do not have to be assessed separately but can be considered as part of your overall risk assessment.
For your risk assessment to be suitable and sufficient; as is required under the Management of Health and Safety at Work Regulations 1999 (the Management Regulations) you will need to:
 Identify the hazards;
 Decide who might be harmed and how;
 Evaluate the risks and decide on precautions;
 Record your significant findings;
 Review your assessment and update if necessary.
Where you are confident you understand what's involved, you can do the risk assessment yourself. When thinking about your risk assessment, remember:
 A hazard is anything that may cause harm, such as chemicals, electricity, working from ladders, an open drawer etc.
 The risk is the chance, high or low, that somebody could be harmed by these and other hazards, together with an indication of how serious the harm could be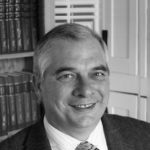 Ernie Taylor
Health & Safety Consultant