As a firm regulated by the FCA, you must check on an annual basis that the details the FCA hold for you are correct.
Failure to do this could result in a fine of £250. The FCA may also take enforcement action which could mean the removal of your consumer credit permissions. The need to check these details is important because for example, if you have moved address or changed email address, the FCA will not be able to contact you.
The FCA contacts firms to measure success on rule changes, the impact they have had, and whether they can evidence the newly implemented rules are working in the manner that they had anticipated. As part of the FCA's work on motor finance discretionary commission models and consumer credit commission disclosure, we wrote about mystery shops being conducted by the FCA a couple of months ago. As part of the FCA's monitoring process, they have also been writing to firms for information on this topic, specifically:
A breakdown of all credit agreements brokered in the last 6 months (from date of email), showing the details of the loan including but limited to the actual APR each customer received and the sales channel (e.g. telephone)
The firm's process for calculating APR including a demonstration of how it does this with a real-life example
The firm's process for ensuring its financial promotions are compliant
Our client contacted us to check if the above was a legitimate email and whether they had to reply. Whilst we are more than happy to provide advice and guidance to our clients, it is disappointing that since the changes to the discretionary commission models and the prominence of finance commission in January 2021, our clients' finance companies are not providing more assistance to their dealer network to ensure compliance in this area.
So, if you get a letter from the FCA requesting the details mentioned above, yes, you do need to comply with this request and preferably within the timescales set by the FCA, which in this case is two weeks. Failure to comply using the excuse that you have moved address, or you have a different email address, will potentially "not wash" with the regulator.
If you are unsure on anything FCA related, please do not hesitate to contact us.
HR Manager
So simple even a child could use it
HR Manager is designed to assist employers manage their legal obligations in relation to Employment Law, Human Resources, Health & Safety and Data Protection. Fully utilising HR Manager will demonstrate best practice, assist in the meeting of legal obligations and show due diligence.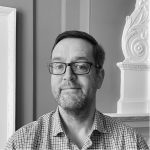 John McDougall
Legal Advisor