Both the National Minimum wage and the National Living Wage is set to increase from April 2017. All employers need to ensure they are paying the minimum.
The rates from 1 April 2017 will be:
• £7.50 per hour – 25 years old and over
• £7.05 per hour – 21-24 years' old
• £5.60 per hour – 18-20 years' old
• £4.05 per hour – 16-17 years' old
• £3.50 for apprentices under 19 or 19 or over who are in the first year of apprenticeship.
If a company is not paying the minimum, HMRC officers have the authority to carry out checks at any time and request to see payment records. They can also investigate employers if a worker complains directly to them. If the HMRC find that the employer is not paying the minimum, then they can send a notice for the arrears owed as well as a fine. If this is still refused by the employer, HMRC can issue proceedings on behalf of the employee.
The employee themselves could also file a claim via an employment tribunal or via the County Court. In County court the employee will have up to 6 years to bring a claim from the last date of when they were under paid where's as employment tribunal has a much shorter time scale of 3 months less one day. If an employer dismisses an employee if they are trying to assert their right to the minimum wage then they would also have a case against the employee for unfair dismissal.
It is the employer's responsibility to retain records showing the minimum wage is being paid to employees. This can be done via their payroll as evidence and the records must be kept for 3 years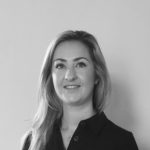 Roxanne Bradley
Legal Advisor