When a company has multiple sites and is closing one of them, is it a redundancy situation for the workforce deployed at this site?
The established law so far appeared to confirm the simple answer: yes, it is a redundancy situation, unless the employees have a mobility clause in their employment contracts, on which the employer can rely and instruct relocation.
A recent Employment Tribunal case Kellogg Brown & Root (UK) Ltd v Fitton and Ewer the courts added another refinement: it would be open for the courts to look into whether the instruction to relocate issued under the mobility clause was fair. In this case, Mr Fitton and Mr Ewer worked at the site of Kellog in Greenford, Middlesex. The company then closed its site in Greenford and instructed both employees to relocate to its site in Leatherhead, Surrey in pursuance of the mobility clause. Both employees refused and were summarily dismissed for gross misconduct in refusing to obey a lawful instruction.
The Employment Tribunal found, confirmed on appeal, that the instruction to relocate from Greenford to Leatherhead, some 30 miles away, was unreasonable and the dismissal was therefore unfair. The case was decided on its specific facts and the outcome would have been apparently different if both sites had been nearer or in the same locality.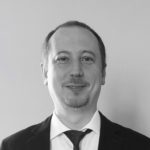 Kiril Moskovchuk
Legal Advisor