A recent case (Brown v Careham Hall) looked at the possibility of making a claim for an employee finding difficulty in getting new employment as a result of the stigma arising from dismissal.
It was clear the employer had unfairly dismissed the employee. However it also became clear that the reason the employee was not getting much success in job applications was because of a poor reference from the employer and not the dismissal. The Employment Tribunal established that the employer would have given the employee an unfavourable reference irrespective of whether she had been dismissed.
Hence the claim for the detriment of the unfair dismissal was thrown out.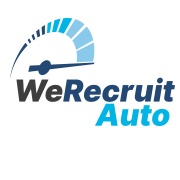 WeRecruit Auto Ltd
Permanent Automotive Recruitment from an experienced and trustworthy recruitment partner.
We cover roles within all departments and sectors of the Automotive industry, and are here to listen to your specific needs and find the most suitable candidates to fit your business.