The Office of Fair Trading has refused James Davenport of Davenport Motors, Manchester an extension of his credit brokerage licence to cover debt collection. 
The activity of debt collection has come under more serious scrutiny recently by the Office of Fair Trading since it is viewed as an area where there is a potentially high risk of harm to consumers. 
Any person who would wish to engage in debt collecting would need to demonstrate sufficient standards of competence, including conformity with the Office of Fair Trading guidance on debt collection. 
Any motor dealer seeking to include debt collection as a licensed activity will need to put resources into being entirely professional in this area.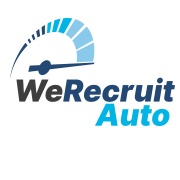 WeRecruit Auto Ltd
Permanent Automotive Recruitment from an experienced and trustworthy recruitment partner.
We cover roles within all departments and sectors of the Automotive industry, and are here to listen to your specific needs and find the most suitable candidates to fit your business.