Hot on the heels of our discussions about the potential negative implications of contracts between dealers and finance companies, we have this week seen a finance company try and make a claim against our client under Section 75 (2) of the Consumer Credit Act.
In this scenario, customer made a complaint, dealer considered but rejected the complaint. This resulted in customer going off to the finance company, who, you guessed it rolled over on the customer's word.
Said finance company now want the money they paid out back from our client and are suggesting that Section 75 (2) applies. I am not so sure that it does. For Section 75 (2) to apply there has to be a creditor-debtor-supplier agreement consistent with Section 12 (b) or (c) of the Consumer Credit Act. I won't go into the legal technicalities but in short, I believe they are barking up the wrong tree.
If the matter goes to court, it will be an interesting argument. The last time I zoned in on a similar technical Consumer Credit Act point, the matter ended in the Court of Appeal with, of course, my clients on the winning side.
We suspect we will see more of these cases and so with it more finance companies trying to tie in our dealers with onerous contractual obligations. We will keep you updated.
Lawgistics members can get advice on contracts or dealing with an unreasonable claim from a finance company.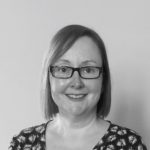 Nona Bowkis
Legal Advisor