Traders often experience situations where a customer attempts to reject a vehicle on grounds based purely on buyer's remorse.
For example, a customer may return a week after purchase requesting a full refund because they have found a better deal elsewhere.
Fortunately for traders, the Consumer Rights Act 2015 does not entitle a consumer to reject a vehicle due to feelings of regret or a change of mind. A trader can therefore decline to honour a rejection based purely on these grounds.
However, trader's should be aware that under the terms of  The Consumer Contracts (Information, Cancellation and Additional Charges) Regulations 2013 consumers have up to 14 days to cancel distance or off-premises contracts for any reason and receive a full refund. A trader will be caught by these regulations if vehicles are sold over the phone, internet or entirely off-premises under an organised distance sales or service-provision scheme.  
Traders should also be aware that the cancellation period under these regulations may be extended by up to one year if the trader has failed to provide the consumer with the necessary pre-contractual information as laid down in the regulations.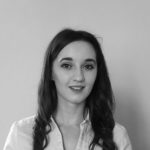 Katie Fitzjohn
Legal Advisor