BT is the latest organisation to fall foul of data protection rules
On 20 June 2018, the ICO fined BT £77,000 under section 55A of the Data Protection Act 1998.
Between December 2015 and November 2016, BT sent out 4,930,141 unsolicited emails about their 'My Donate' platform and Giving Tuesday and Stand up to Cancer.
As we should all know by now, direct marketing is allowed when sending emails to your own customers about your own products as long as those customers are given the option to opt out. GDPR style consent is not required if Privacy & Electronic Communications Regulations 2003 (PECR) rules are met.
In this case, the emails were not all about BT products and in any case, some subscribers had opted out and BT had taken consent to include not opting out. In short, BT got it horribly wrong and were found to have seriously contravened Regulation 22 of PECR.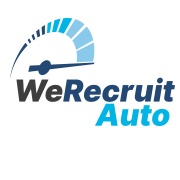 WeRecruit Auto Ltd
Permanent Automotive Recruitment from an experienced and trustworthy recruitment partner.
We cover roles within all departments and sectors of the Automotive industry, and are here to listen to your specific needs and find the most suitable candidates to fit your business.