Asda has hit the headlines lately over a proposed new contract for its hourly paid retail employees offering to increase pay to £9 per hour, but will cut paid breaks and will require staff to work more flexibly possibly at different times or across different departments.
It also requires employees to work bank holidays unless they are booked as annual leave, except for Christmas Day, Boxing Day and New Year's Day, which will remain voluntary and paid at double time. The contract confirms that employees will receive 28 days of annual leave in total, including bank holidays.
The proposals have not been met warmly by staff, many of whom believe they will be less well-off and who are perhaps not in a position to be flexible with their working days and hours.
Asda say:
"As our customers continue to change the way they shop with us, we also have to be prepared to change to meet their needs and a key part of delivering great service is having the right employees in the right place at the right time, which is what this contract aims to achieve.

This proposal is also about increasing our basic rate of pay and aligning the way of working in our stores so that everyone has the same contract, making it fairer to all [employees] and ensuring we can consistently provide the best service to customers."
Asda's business reason for wanting to implement the change is understandable. They currently have six different contracts for their hourly paid staff which they are seeking to consolidate into one. However, staff feel it may be detrimental and don't wish to agree to new contractual terms. It is always preferable to change contractual terms by mutual consent in the employment relationship. Asda need to consult and listen and negotiate in their endeavour to achieve the changes.
Change management is these days a well-recognised field of management and has been discussed and written on by academics, psychologists and business professionals for years. People in general resist change, viewing it as a loss, not an opportunity. Asda need to ensure staff don't lose financially and that the benefits of the change enhance staff morale, not dampen it. Engaged, happy employees are productive and willing to go that extra mile.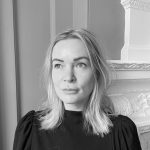 Polly Davies
Legal Advisor