Following the UK referendum result last Thursday in favour of Brexit, thousands of British businesses and organisations face uncertainty until the UK's 'exit strategy' is defined and negotiations with the EU are completed.
The impact on the financial markets presents uncertainty to business, as does the impact on imports and exports and the unknown impact on staffing and recruitment. For many businesses it is vital that negotiations over the exit settlement ensure there is a way for them to retain cherished and valuable workers and to reassure their colleagues and employees, given that 3.3 million non-British EU citizens living in the UK face personal uncertainty over their jobs and future in Britain.
Despite the uncertainty the likelihood is that EU citizens currently working in the UK will retain their right to stay in the country, through a worker registration scheme, grants of indefinite leave to remain or applying for British Citizenship, but it is unclear what rights will be extended to those who enter the UK after this point.
Whilst a skills crisis is likely to be felt most in the hospitality and agricultural industries, this is a time where investment in skills and development is crucial in all areas of British industry. Some campaigners have called for a halt to some legislation currently making its way through parliament until the UK's future becomes clearer. However, the chief executive of the Association of Employment and Learning Providers, said delaying the April 2017 start for the apprenticeship levy was not an option.
Apprenticeship Levy
Many in the car industry employ apprentices. They can be a great asset to any business, filling gaps in skills and learning whilst working and bringing and enthusiasm to the work place. Last year the government abolished National Insurance Contributions for apprentices under the age of 25 and in 2017 an apprenticeship levy is being introduced which the government say will "let employers choose and pay for the apprenticeship training they want." The levy charge will only be applicable if your pay bill exceeds three million a year and those businesses with a lighter pay bill can be helped towards the costs of apprenticeship training by the government through "co-investment". epending on the level and type of training you wish to offer, a price can be negotiated through a training provider. This puts employers in the position of being able to 'design apprenticeships', which can be more responsive to the needs of the business and enable business to invest in their greatest assets – their workers – at grass roots level.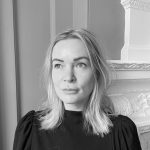 Polly Davies
Legal Advisor