Acas has recently published a guide on Brexit in the context of employment.
The full guide can be found here.
A lapidary summary of the forthcoming changes can be this one sentence: "Any changes to workplaces will depend on the type of future relationship between the UK and the EU."
Good to know at least this looks certain.
Lawgistics Members can utilise HR Manager, an easy to understand, simple to use piece of software that enables you to manage all aspects of HR, Employment Law, Health and Safety and GDPR compliance for your business. HR Manager is FREE and available to all Lawgistics members. Call 01480 455500 to start using HR Manager today.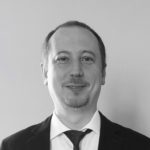 Kiril Moskovchuk
Legal Advisor