The OFT has recently warned (again) about certain businesses offering, albeit at a relatively low fee, to carry out a service via the internet which could be carried out at no charge on an official government site. 
The first hurdle to cross is that such businesses will often arrange for their services to appear higher on search engines than the no fee government site.
OFT quote a recent concern about services offering to apply on your behalf for a European Health Card and offering to book a driving test.  The website addresses are deceptive, so for instance for a European Health Card the letters 'NHS' are included in the website address.  Don't get caught out.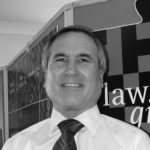 Dennis Chapman
In remembrance of Dennis Chapman 1951 -2015