In a recent Trading Standards prosecution the Devon company Candlemine Shute Ltd and its Director Mark Hiscox were fined £8000 and £4000 respectively with further costs of £3000 (£15000 in total!) for misleading customers by drawing them to a website and then topping up the price when they paid. 
The additional charges included an 'Administration Fee'. Clients should be aware of the dangers of such policies potentially when you see the penalties imposed and, of course, the potential problems it can lead to with keeping a Consumer Credit Licence and the inevitable bad publicity.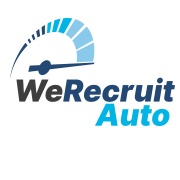 WeRecruit Auto Ltd
Permanent Automotive Recruitment from an experienced and trustworthy recruitment partner.
We cover roles within all departments and sectors of the Automotive industry, and are here to listen to your specific needs and find the most suitable candidates to fit your business.