It's hard to miss the news reports of daily figures for deaths in relation to COVID-19, but what if this affects your workplace or your employees?
The COVID-19 pandemic has caused death tolls to increase rapidly which means that more employees may be experiencing the death of a loved one.
This month, charities such as Sue Ryder (https://www.sueryder.org/news/letter-to-business-secretary-bereavement-leave), the CIPD, Hospice UK along with a combination of cross-party MPs and healthcare professionals, requested the government to introduce a minimum of two weeks' statutory paid bereavement leave for UK employees who have lost an immediate family member.
Currently, only parents who have lost a child under the age of 18 are entitled to two weeks' statutory bereavement leave (http://lawgistics.co.uk/read-news/1331#sthash.4Y0Qoq4P.dpbs).
Any employees with different bereavement circumstances are not entitled to a statutory right to compassionate leave.

Employees are entitled to take a reasonable amount of unpaid time off work to deal with certain emergencies that arise which involve their dependants (spouse, partner, child, parent, or someone who lives with the employee as part of their family). The amount of time off should be sufficient to enable them to deal with the crisis or make alternative long-term care arrangements for situations such as when a dependant falls ill, is injured, dies or where there's been an unexpected disruption to care arrangements.

As bereavement can impact on an employee's mental health and wellbeing, employers should treat anyone experiencing a bereavement with compassion and support.
Employers should consider a bereavement policy that offers long-term support. If the company is large, it may be worth considering appropriate training for line managers.
Ensure to check in with the affected employee, keep communication open and offer assistance where you can, even if this is to provide telephone numbers for bereavement specialists who can provide further help.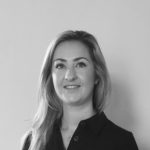 Roxanne Bradley
Legal Advisor