The following changes will come into effect at the start of the tax year, 6th April 2013.
1.    Statutory sick pay:  Weekly rate increases from £85.85 to £86.70.
2.    Statutory maternity, paternity and adoption pay: Weekly rate increases from £135.45 to £136.78.

3.    Collective redundancy consultation period decrease to 45 days before the first dismissal takes place. Only applies to redundancies concerning more than 100 employees. Where the employer is proposing to make between 20 and 99 employees redundant the consultation period remains unchanged at 30 days.

4.    Real Time Reporting: As per our previous bulletin, Employer will have to begin using Real Time Reporting to inform HMRC each month of PAYE contributions, rather than at the end of the year. Please see our previous bulletin for more information.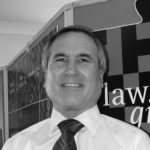 Dennis Chapman
In remembrance of Dennis Chapman 1951 -2015