A large part of the UK has had snow this week and we don't know if it will continue. What are the Employee rights when adverse weather conditions hit?
It's always advised for employers to have an Adverse Weather Policy. This helps to clarify what employees are entitled to when there are severe weather conditions resulting in them requiring time away from work.
There is no statutory entitlement to paid leave due to adverse weather conditions. For example, If they are snowed in, flooded or have children sent home from school due to closures, they will not be entitled to payment. It would be down to employers discretion, you may wish to pay your employee as a goodwill gesture.
However, it's worthwhile being reasonable in these situations, and where employees are not able to work through no fault of their own, thought should be given to some payment for that day. 
Options can include allowing employees to make up hours, work from home if appropriate, or request that they use a day's holiday to cover the time, however this cannot be enforced as a mandatory requirement in any policy. 
Employers can however if they wish insist the time is taken as unpaid leave. The only situation where a mandatory payment would be made is if the Employer decides not to open, as the Employee has no option to work, it would be assumed that they would be paid for that day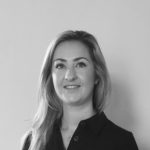 Roxanne Bradley
Legal Advisor