The Financial Conduct Authority (FCA) have their own rules concerning credit advertising overlaid on the existing legal framework in the Consumer Credit (Advertisement) Regulations 2010. They refer to advertising as a 'financial promotion'.
A lot of requirements are in line with existing requirements under both the Regulations and Advertising Standards Authority (ASA). So we see the words 'clear', 'fair' and 'not misleading'.
However, what can give some difficulty in understanding is in CONC 3.3.5. (CONC by the way stands for Consumer Credit Sourcebook). FCA require that each financial promotion should not emphasise any potential benefits without also giving a fair and prominent indication of relevant risks. On dealing with several 'Business Response Forms' to the Financial Ombudsman service (FOS) we have noted one particular issue which can lead to problems regarding sales of PPI which FOS picks up upon.
This arises when the customer indicates they are potentially going to sell the vehicle after a shorter period than the PPI will run for, when part of the finance deal. Typically the customer may say they change the car after three years but have been sold finance/PPI on a longer 5 year term. If you are emphasising the benefits of a 5 year (say) finance deal (hence leading to lower repayments) you may be advised to have wording in the advertisement to warn people of the potential risk if they want to change their car early and face early settlement penalties.
Guidance on finance advertising can be found on the Lawgistics website.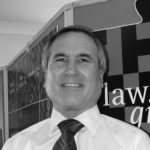 Dennis Chapman
In remembrance of Dennis Chapman 1951 -2015