A recent announcement from the Chancellor, Philip Hammond has bought some positive news to the world of Apprenticeships. Many of our clients have Apprentices so this news could be welcome!
Apprenticeships are a key part of many of our client's businesses and for future workforce investment. The idea is that with this change more employers will be minded to offer Apprenticeships.
In the Spring statement he announced that SMEs contribution towards the co funding arrangement in training apprentices will drop to 5% from 10%. This obviously means a big saving for many businesses.
In other Spring statement news he announced that there will be a review over the next few months into how national minimum wage levels are set so this could also bring some changes in the future. In April 2020 the national minimum wage rate is set to rise from £7.83 to £8.21. This is obviously a considerable increase to employers and something to bear in mind over the coming year.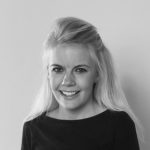 Stephanie Strachan
In remembrance of Stephanie Strachan 1990-2020