A Lawgistics client sold a vehicle which was over 10 years old and had covered almost 100,000 miles. It was therefore priced accordingly for £7,000.00 for a vehicle of this calibre.
4 months had passed since the Claimant took possession of the vehicle when they first contacted our client (the Defendant) requesting a full refund alleging the vehicle had developed a cooling system fault which led to the cylinder head cracking. It came to light, not only had the Claimant had the vehicle in their possession for 4 months but had covered a further 4,000 miles.
Whilst the Defendant offered a contribution as a goodwill gesture, this was refused. The Claimant issued proceedings.
The Defendant's case was quite simple, it's a second hand vehicle which was arguably, nearing the end of its life and which had covered significant mileage. It was evident the fault was not present at the time of sale (meaning the vehicle was of satisfactory quality at the point of sale) and had merely developed a fault whilst in the Claimants possession due to fair wear and tear. Which is to be expected when buying a car of this nature!
The Judge agreed and the claim was dismissed along with the refusal of appeal requested by the Claimant. The Judge found the vehicle was of satisfactory quality at the point of sale taking account of the price paid, its age, mileage and the subsequent mileage done after purchase.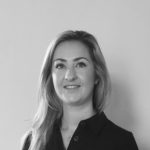 Roxanne Bradley
Legal Advisor