Until quite recently, the Claimant had returned to him a proportion of the Hearing Fee. The amount returned was dependent on how soon before the case was due to be heard.
Then it was changed to say that the Hearing Fee was refunded in full if the court was notified of settlement 8 days before the hearing – otherwise nothing was returned.
NOW, the HEARING FEE is simply NOT REFUNDABLE.
Quite simply another cash generating mechanism by the judiciary. Consider the following recent Direction from the Court:
1. The parties are encouraged to mediate and to arrange a mediation hearing by telephone.
2. The hearing fee of £335 is payable by the Claimant by 4pm on 30 June. If it is not received by then the case will be STRUCK OUT and not exist.
3. The hearing fee is not refundable.
4. The hearing will take place in October.
Mediation is arranged for early July. But the Claimant will still have to pay the hearing fee by the end of June otherwise his case is struck out and no longer exists.
And if the parties settle their dispute by mediation in early July, the Claimant loses his hearing fee of £335 even though the hearing is months and months away.
So, the question is – what incentive is there to mediate? An arrangement that is perhaps not "fit for purpose".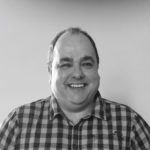 Jason Williams
Legal Advisor