In this matter, the consumer bought a 10 year old BMW 1 series. It had just over 70,000 miles on the clock and he paid £5.5k.
The vehicle was purchased pre October 2015 and so the relevant law was the Sale of Goods Act 1979 and not the Consumer Rights Act 2015.
Shortly after the sale, the customer reported a few minor issues one of which was the bodywork. Now, the bodywork wasn't perfect, hence the lower sale price, but the consumer was not able to win on that point as obviously he had inspected the body work when he test drove the car and again when he picked it up. So, legally speaking, the bodywork issue did not make the vehicle not of satisfactory quality as satisfactory quality does not apply where:
" the buyer examines the goods before the contract is made, which that examination ought to reveal"
On the mechanical issues, some simply did not exist and the others were too minor to make a vehicle of such age, mileage and price not of satisfactory quality. This was our opinion and it was shared by the court and so the claim for a refund was rejected outright.
Again, this case shows both the benefit of conducting and documenting PDIs and putting a new MOT on any vehicle sold as not only does it give the dealer a strong opportunity to prove there was no fault at the point of sale, it also demonstrates to the court that the dealer takes care over the cars he sells and is not a stereotypical Arthur Daley sort in it for a quick buck. In this case, we added a print off of the dealer's positive social media reviews to the witness statements and this worked to enhance their perception to the court and so give them a better chance from the off.
In summing up the judge said:
The vehicle was properly checked before the sale by the Defendant and the Claimant in fact inspected it himself and did not raise any issues at that point. The car was not perfect but the Defendant had never said that it was…A 10 year old car is never going to be perfect…I am not remotely satisfied that he (the consumer) was entitled to or justified in rejecting it.
The judge also ventured to say, as we had suggested, that in his view the Claimant bought the car and then decided that he did not want it and that he exaggerated trivial issues to justify returning the vehicle and attempting to rescind the contract.
As the dealer had maintained all along, a classic case of buyer's remorse.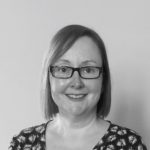 Nona Bowkis
Legal Advisor