So was the outcome of a recent hearing listed to determine whether repairs previously ordered by the court had been fully and properly completed, and to consider the issue of costs, where unbeknown to our member, the Claimant (consumer) had made a further application, effectively seeking to ambush our member before the court.
Fortunately, our member was represented by an agent solicitor at court, as advised and instructed by Lawgistics, who was able to "think on her feet" to adapt quickly and effectively to counter against such application.
The judge considered the agent's submissions on behalf of our member and the judge's notes from the previous hearing, and agreed the application made by the Claimant, who had been unnecessarily difficult throughout, was wholly inappropriate and should be refused. The judge merely allowed for fixed costs in accordance with the Small Claims Track cost regime, much to the annoyance of the Claimant since he was then unable to recover his solicitor's costs.
WeRecruit Auto Ltd
Permanent Automotive Recruitment from an experienced and trustworthy recruitment partner.
We cover roles within all departments and sectors of the Automotive industry, and are here to listen to your specific needs and find the most suitable candidates to fit your business.
In making her decision, the judge explained she had accepted the previous judge's decision, which effectively disposed of the proceedings as it would be wrong to revisit the claim and grant the application, especially as new issues had now been raised by the Claimant, after the event.
Such was the Claimant's ire that he threatened to start a separate claim to bring forth his "new" claims, if necessary.
Good luck!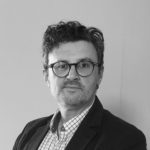 Howard Tilney
Legal Advisor