But if you tuned into BBC 3 Counties Radio in June, you might have listened to a customer of a Lawgistics member who called in to heavily criticise both our client (not named) and the vehicle that they sold. 
The radio station promised to investigate – at which point we were asked to intervene.  The client would have been named had they not provided a suitable response either directly or via us.
Armed with much evidence and having listened several times to the recording, we spoke at length with the radio station. We pointed out a number of inaccuracies, inconsistencies and misleading comments made on air by the caller. When the station did a follow up call live on air, the consumer was somewhat put in her place by the presenter who did an excellent job in articulating all the points we wanted to get over.
When the listener repeated an inaccurate statement about the MOT we were on hand to rapidly e-mail the show (still on air with the caller) a copy of the MOT that proved our client's point entirely and which was read out whilst the complainant was still on the other end of the phone.
Whilst it is not always possible to react immediately or spontaneously, Lawgistics does seek to ensure that those who unfairly complain about our clients are promptly and suitably dealt with – either via the courts or, where necessary, through other avenues.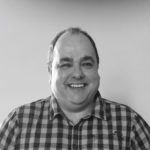 Jason Williams
Legal Advisor