If you employ the use of agency workers then you will still have a responsibility for their safety but the agencies are obliged to assist.
Firstly, you must specify the qualifications, skills or abilities which are required. The agency is required to pass on this information to their workers but you also have a legal duty to pass on the same information directly. You can request the agency to confirm in writing the candidate fits your criteria and request relevant copies of the qualification or skill required.
Once the worker is on your site, you must provide the induction training. Make it clear to the worker which tasks they are authorised to carry out and supervise them to ensure they follow the guidelines/rules.
As you are hiring the worker, it is your responsibility to carry out the risk assessment of the work to be undertaken. The agency must also ensure they understand the risks and the steps taken to control them. A good tip is to supply the agency with copies of the relevant risk assessments and remind them in writing that they must pass the contents to the applicable workers.
If PPE is required such as steel toe cap boots or 'high viz' clothing, then you must ensure that them worker has it and wears them. Agency workers should have it provided free of charge by the agency but in practice, you'll probably need to pitch in. Protecting the workers on your site is your responsibility and you need to ensure protection is adequate.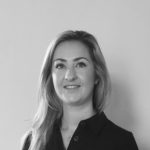 Roxanne Bradley
Legal Advisor