Since 2014 it has been mandatory for a prospective claimant in an employment tribunal to contact ACAS in relation to conciliation before they can issue an employment tribunal claim. Employers can also contact ACAS directly for assistance in mediation with a former employee.
An employee has three months beginning with the date of the event – the dismissal or the act complained of – so three months less one day, (with some exceptions) to submit a claim to the employment tribunal.
ACAS must receive notification from a prospective claimant prior to the end of the three months less one day limitation period. Engaging with the early conciliation process effectively "stops the clock" on the time to submit an employment tribunal claim, extending the limitation date to ensure there is enough time for conciliation, which can take place over the phone for six weeks.
If no settlement is reached or the parties won't participate, ACAS will issue a certificate to confirm a prospective claimant has complied with the requirement to contact ACAS prior to issuing a claim.
If a settlement is reached, ACAS will draft a COT3, which is named after a previous incarnation of the Central Office of Tribunals form 3.
A COT3 is legally binding, settling actual or potential claims to an employment tribunal.
Impression Communications Ltd
Putting the motive in automotive
Impression works with businesses across the automotive aftermarket supply chain such as parts suppliers, warehouse distributors, motor factors and independent garages. Covering all aspects of automotive aftermarket marketing, including social media, event management, customer newsletters and PR, Impression is able to quickly establish itself within a client's business and work towards their objectives.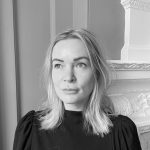 Polly Davies
Legal Advisor