As the year draws to a close, the Financial Conduct Authority (FCA) have provided more information on their new Consumer Duty which will be in force by the middle of 2022.
In a nutshell, the FCA are concerned that current financial services do not always work well for consumers and in some instances harm has been caused, where consumers have been sold to inappropriately and firms are not providing suitable customer support.
We have been privy to the FCA's work in this area in relation to motor finance, with the banning of discretionary commission models and the improvement to the consumer credit commission disclosure rules.
The FCA initially launched the consultation CP21/13 A new Consumer Duty back in May 2021 and last week they issued feedback from this consultation. A further consultation is open until 15 February 2022, with the plan of confirming final rules by the end of July 2022. The new consultation CP21/36 A new Consumer Duty Feedback to CP21/13 and further consultation is a mere 243 pages!
Involution
STAFF UNIFORM | PROMOTIONAL WEAR | MERCHANDISE | BUSINESS GIFTS
Leading experts in print, promotional clothing, staff uniforms, branded merchandise and PPE. Involution is your brand partner for promotional marketing and workwear, a one-stop-shop for your branded marketing needs for any business size and industry.
When the FCA conducted their Financial Lives Survey in 2020, only 35% of respondents agreed that firms are honest and transparent in their dealings with consumers. You can therefore see why the FCA are concerned about consumer protection and the need for improvement of standards in this area.
One significant proposed change is that the FCA will be introducing Principle 12, The Consumer Principle where it will expect firms to "act to deliver good outcomes for retail customers". The idea of this principle is that it will be a higher standard than Principle 6 – "a firm must pay due regard to the interest of its customers and treat them fairly" and Principle 7 –"a firm must pay due regard to the information needs of its clients and communicate information to them in a way which is clear, fair and not misleading".
The FCA are expecting firms to ask themselves certain questions:
Am I treating my customers as I would expect to be treated?
Are my customers getting the outcomes from my products and services that they would expect?
As with everything FCA related, their approach is based on outcomes rather than prescriptive rules and it will be up to firms to decide what changes they need to make to meet the outcomes that the FCA want to see.
We recommend our members be aware of the Consumer Duty and look out for further updates and guidance from the FCA in 2022.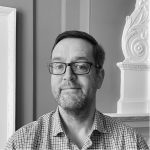 John McDougall
Legal Advisor