There has been much discussion towards the later part of the year regarding the reform of Employment Tribunals and Employment Law in general.
However Vince Cables speech of 23 November gave many ifs and bits but not any definitive answers, so we ask what should we expect in 2012?
What we do know is this…
– In March 2012, Parental Leave, whereby parents can unpaid take time off from work  to care for their children, will increase from 3-4 months.
– From April 2012 the following payments will be increasing;
Statutory Maternity, Paternity and Adoption Pay and Maternity Allowance will increase from £128.73 to £135.45 per week.
Statutory Sick Pay will increase from £81.60 to £85.85 per week.
– From 6 April 2012 unfair dismissal rights will be accrued after 2 years of service and not 1.
– From April 2012, the income tax personal allowance will raise to £8,105 per person as a result of which the threshold for the higher rate of tax will fall to £34,370.
– From 6 April 2012 the lower limit for National insurance contributions will increase from £102 to £107 per week. Remember this will affect sick pay entitlement, as employees must be paying national insurance to be entitled to sick pay.
– October 2012 – new auto enrolment of pension schemes will begin; see previous updates for more information.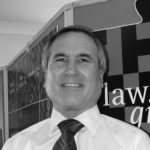 Dennis Chapman
In remembrance of Dennis Chapman 1951 -2015