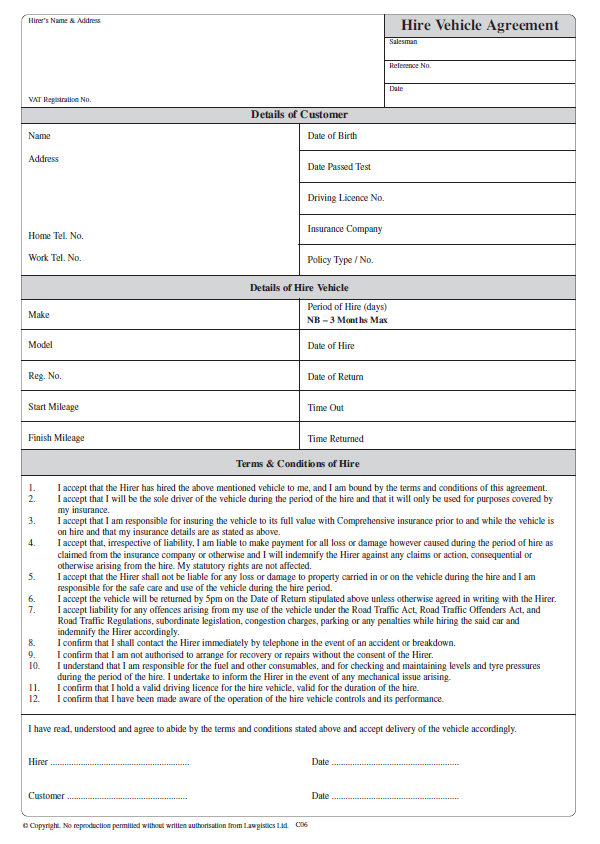 Pads
Hire Vehicle Agreement Pad
Lawgistics hire vehicle agreement pad (loan car / courtesy car form) has been written by former Trading Standards Officers to give you the best legal protection when lending customers cars.
They include Terms and Conditions to protect you against parking tickets, speeding fines, damage to the vehicle and have a blank section to write or stamp your company name, address etc.
Each pad contains 50 x 2 part NCR A4 pages.
£8.33 (£10.00 incl. VAT)
If you have any questions then please call 01480 455500
Get in touch
Complete the form to get in touch or via our details below:
Address
Vinpenta House
High Causeway
Whittlesey
Peterborough
PE7 1AE