In the case of Community Dental Centres Ltd v Sultan-Darmon, Dr G Sultan-Darmon, a dentist made a claim for unlawful deductions from his wages.
In his contractual arrangement, however, it was noted that he had a right to substitute someone else for his dentistry work in his absence and this was sufficient to say he could not be considered a worker.
This case could have a bearing when considering whether 'self employed' people are considered workers, eg valeters/drivers etc.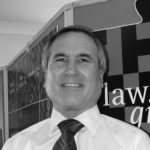 Dennis Chapman
In remembrance of Dennis Chapman 1951 -2015